The Grounds
At Legends we are highly dedicated to conserving our grounds to the highest standards while maintaining a high quality whitetail herd. Our grounds will offer you the opportunity to hunt a variety of whitetail habitat for the ultimate experience in the field. Whether your preference is to glass open grasslands, stalk the misty cedar bottoms or bow hunt a white oak flat, we have a piece of ground that meets your needs. Our population of deer combined with the variety of terrain provides for memorable whitetail sightings within a variety of hunting conditions.
During your stay, your personal guide will have access to our entire property to offer you a diverse hunting experience. If your preference is for long shots across our expansive fields, narrow shooting lanes within the tree line, or calling in a trophy whitetail for quick close in action, we can arrange for each hunt to be as unique as you desire.
We are very proud of our locale. After your hunt you will have the opportunity to enjoy our beautiful wooded northern terrain, which comes alive with the colors of the fall. It is all complemented with views of our private lake, which is home to waterfowl and bald eagles.
Our facilities include the following amenities:
Eight bedrooms with en-suite bathrooms
Two group lounges
Bar
Dinning room
Two private conference rooms
Gear/Gift store
Commercial Kitchen with a dedicated chef
Outdoor fire pit
Heated blinds
On-call massage therapist
Hunting gear storage for each hunter
Wifi
Shooting range
Transportation from and to the airport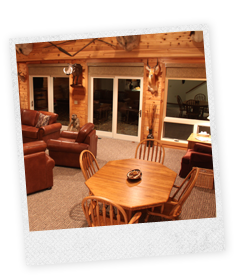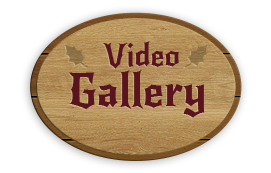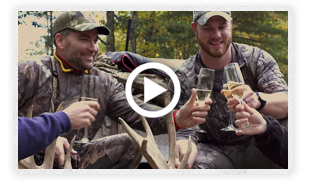 contact
this outfitter