Corporate Groups
Here are some considerations for your next Corporate Event:
Employee Incentive Programs
Consider something exciting to motivate your employees to be the best they can be? Let Legends Ranch develop an Employee Incentive Program for your business. We can create a vacation package for every budget and will give your group a fabulous vacation objective to work toward.
Entertaining Clients and Prospects
Let Legends Ranch impress your most important clients and business prospects. We will pick your group up at the airport in our camo-limo and bring you north to our lodge while you enjoy cocktails and hors-d'oeuvres. Arrive and get settled in before enjoying the culinary artistry of the ranch's head chef. After dinner - retire to one of the wings to relax and begin planning that next big business venture. With Nature your only distraction - Legends Ranch is the perfect venue to get your serious business accomplished with no distractions.
Team-Building Retreats
Make an effective investment in your staff development and let Legends Ranch prepare a survival Team-Building event for your employees. Get your people out of the urban jungle and into the outdoors as they learn cooperation by discovering basic survival skills in a relaxed and challenging environment.
Leadership Seminars
In today's competitive corporate climate, brainstorming and problem-solving are paramount, so why not provide an environment that inspires your team to think creatively? Bring your strategic planning committee to Legends Ranch and allow the beauty of Nature to inspire your creative thinking process.
Gift Certificates
We have great incentives for your work or sales team! Everyone loves a great vacation and a gift certificates make an excellent gift. Certificates may be purchased for any amount to use toward a minimum two-night stay at Legends Ranch. Gift Certificates have no cash value but are valid for two years and may be applied to any combination of accommodations or services that we provide.
Referral Redemption Program
Book an event or plan an over-night stay with us and earn credit towards the hunt of a life-time with Legends Ranch. Earn 10% of your entire bill back as a direct credit towards any hunting package you choose. Hunting credits have no cash value and may be applied to any combination of hunting or non-hunting accommodations that we provide here. Help us build our business client base and earn the dream hunt of a lifetime.
Pricing: $2500/night.
The lodge consists of eight private suites complete with full bathrooms and showers. The lodge is available in it's entirely for $2500/night and this includes our Legendary "ranch breakfast" for each night you stay with us. Of course should you choose - full food service is available for your group and we can custom build each menu for whatever price point you choose on a per/plate basis. Legends Ranch offers one of the industries finest values so why not consider booking an event with us sometime and enjoy all that we have to offer.
Local activities:
Acadia Bluffs Golf Course:
https://arcadiabluffs.com/
- 90 minutes away
Fly Fishing on the Pere Marquette River - 15 minutes away
Canoeing/Kayaking the Pere Marquette - 15 minutes away
Shopping: Grand Rapids, MI - 75 minutes away
Traverse City, MI - 90 minutes away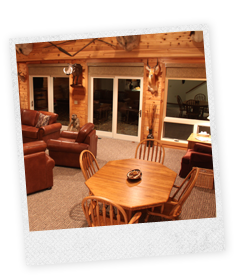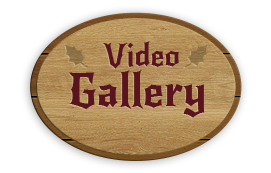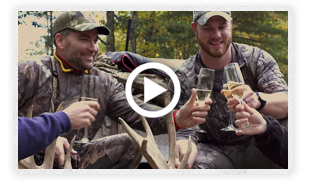 contact
this outfitter